Caycakes Bakery Officially Opens Store Front in Orlando
Cayden Fielder and Aiden Cohen, owners of the small batch artisan vegan bakery in Orlando called CayCakes Bakery, has been working like crazy to build out their new store front.
CayCakes started almost a year ago with a small counter space at the District in Mills 50 .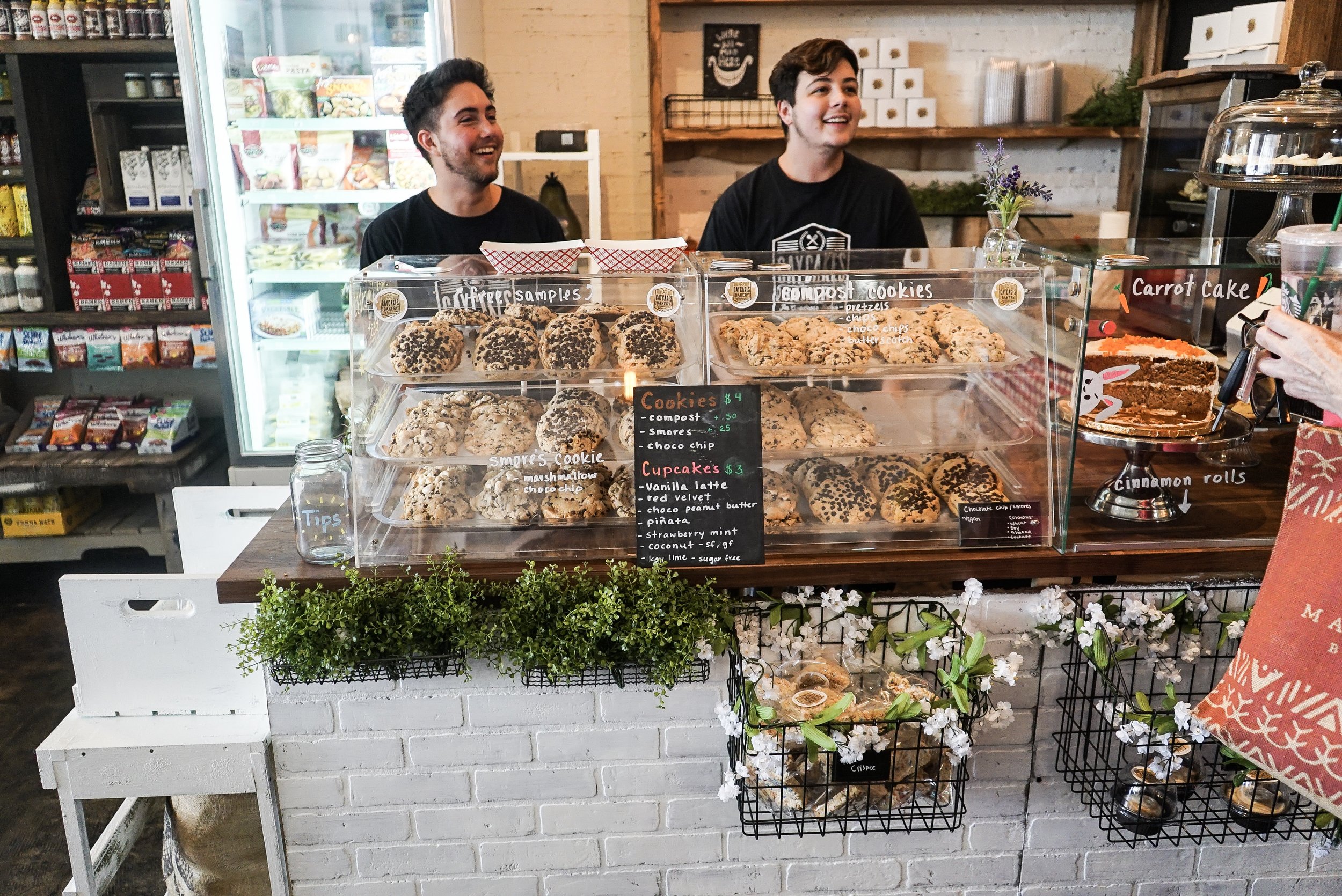 Starting today, they are in Soft Opening in their new store front inside the District, giving them much needed space and a larger section to sell and display their yummy products.
CayCakes Bakery has been featured in the Orlando Sentinel, Veg News Magazine, and nominated in Orlando Weekly's Best of Orlando for Orlando's Best Cupcake , Best Dessert, and Best Bakery.
Be sure to visit CayCakes and the other vendors this weekend to celebrate the Districts' Anniversary. Congratulations to my dear friends Cayden and Aiden for working so extremely hard to make their store front a reality.
Products

Caycakes offers several types of vegan desserts and products, including key lime, red velvet , coconut, chocolate peanut butter, vanilla, and matcha cupcakes, along with vegan buttermilk biscuits, chocolate chip , s'mores , chocolate peanut peanut butter , and corn cookies, including their new compost cookies.
Note that their cupcake flavors rotate daily. Be sure to get here early as their vegan cookies and carrot cake slices sell out quick!
NEWEST Cookie: Compost Cookie