Paddlefish at Disney Springs Introduces New Mixology Class - Here's my Review
Day drinking and weekend brunching is taken to a whole new and classy level. Paddlefish has introduced a new interactive mixology class that takes place on the rooftop area of Disney Spring's Paddlefish Restaurant.

The event takes place early in the day on a Saturday morning, from 12 noon until 2pm. Who says the party has to start when the sun goes down?
The Event Structure
During the event, guests watch the bartenders and mixologists from the restaurant demonstrate how to properly create each signature drink. Volunteers are called to the front during each demo, giving all the guests a chance to make the drinks themselves along with the mixologist.
All guests are also given a recipe card showing the names and ingredients of each drink that you can take home.
Everyone received a total of 5 DRINKS. YES. 5. Not sample sizes honey... actual drink sizes. Be sure to drink responsibly . Most people would sip the drinks they were given.
Without further ado, below are the drinks I tried.
French 75
My favorites were the Passion Le Poire, Summer Blush, and French 75. All of them had a citrus element to them, and the last one was very sunmery and will make you feel you are on a tropical island in pure bliss. I can't tell you how much I enjoyed the last one. French 75 is the one up version of a mimosa and packs a bigger punch. I'm in love with these drinks. Super delicious and beautiful.
The Food
The food that was given was appetizer style. We shared amongst 4 people at our table. You get about 3-4 food apps during the event. I would highly suggest eating before the event... something I did not do.. whoops!
We got spinach cheese dip with nachos, fried tomatoes , and calamari.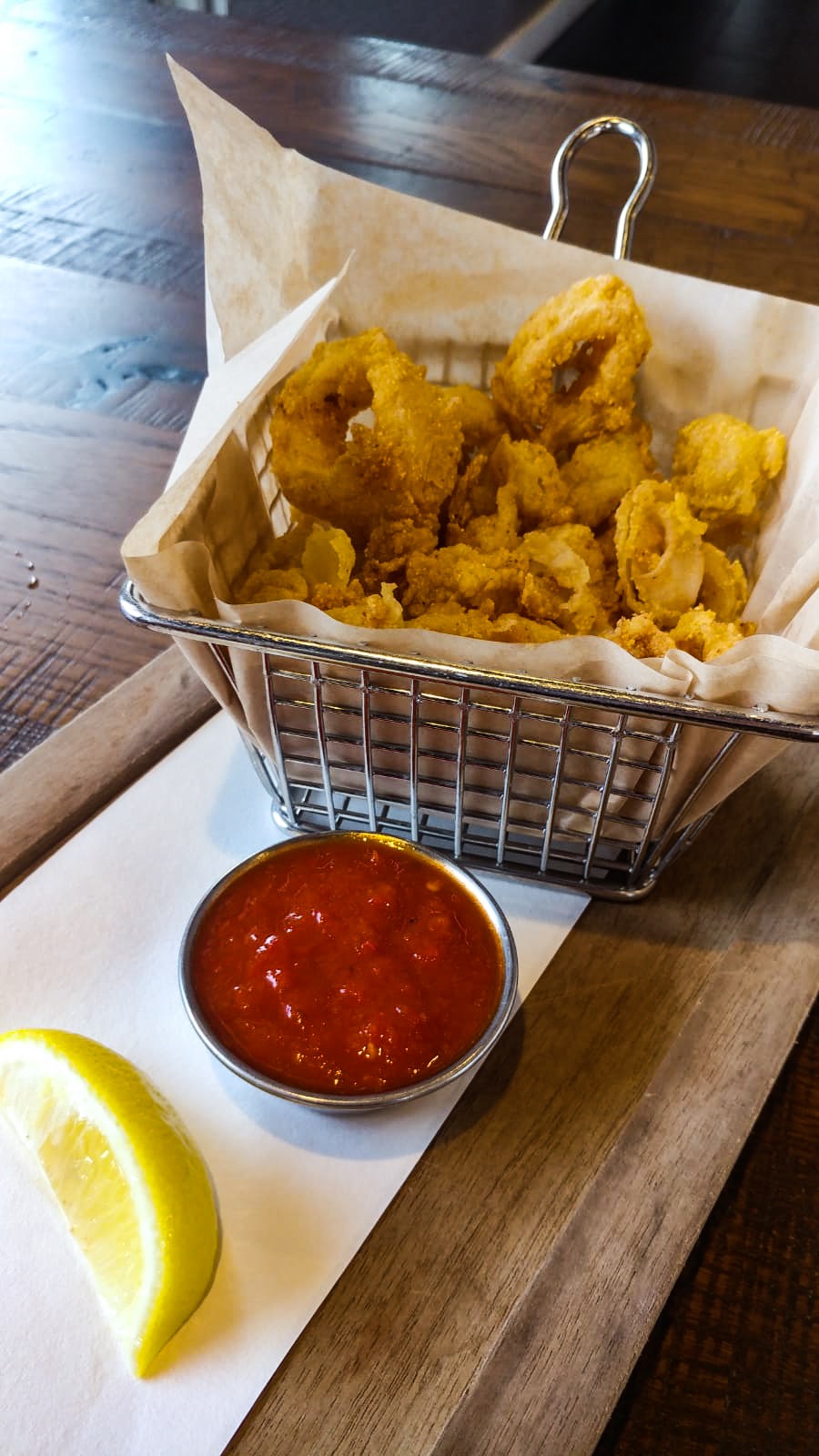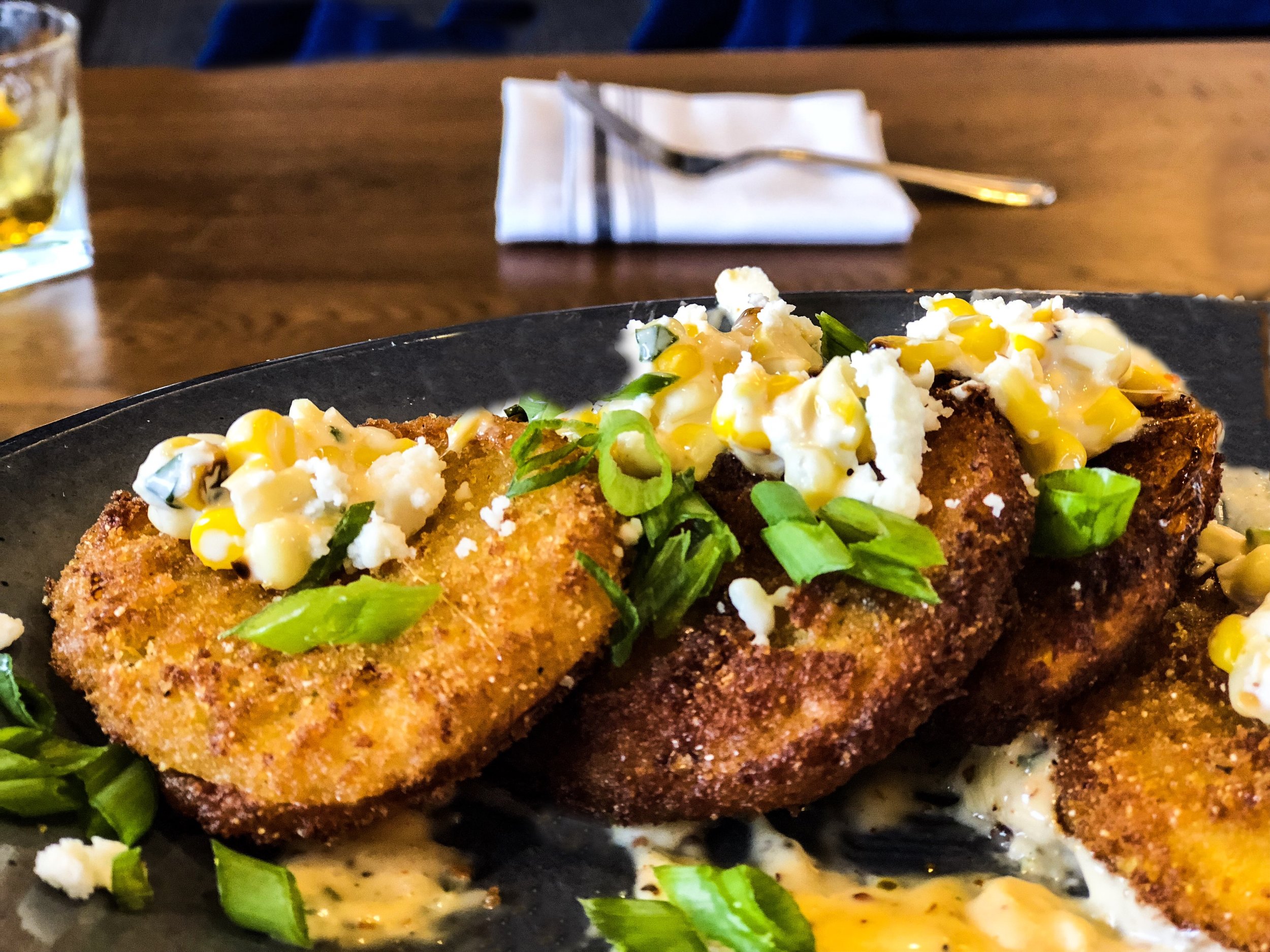 Final Thoughts
Overall, I thought this was a super fun event to attend. My expectations were exceeded, and the price of $40 per ticket is a great deal for everything you are getting. Wonderful for a friends get together, date, or a solo experience.
Want to learn more? Head to paddlefish.com
Stay Up to Date
You can stay up-to-date on our latest events by:
Checking out the "Happenings + Press" page on our website: https://paddlefishrestaurant.com/press/press
Signing up to join our mailing list on our website. If you scroll to the bottom "Join the Email List" is an option and a window will pop up to request your information.
Following Paddlefish on social media. We always promote and share news about our latest events and specials there!
Rooftop Wine Dinner Series
Join us on the 3rd deck for a bi-weekly wine experience and discussion lead by our Sommelier team featuring wine flights from around the globe and light bites from our kitchen. $40 per guest (includes tax & gratuity)
Now – September | 2nd and 4th Tuesday of every month 5PM – 6PM
August 14: South American Reds
August 28: A Tour of Italy
September 11: French Wines
September 25: The World of Cabernet
Disclosure : Special thank you to Paddlefish and &Barr PR Company for the invitation, and to my friend Karen for joining me on this drink adventure @karenaplincreative. She provided the last two pictures of the drinks and the calamari picture for this article